This type of pool is where you have a maximum of 32 players who take their places on a grid. The teams are randomly assigned through out the grid, (allowing for duplicates in some cased) and the idea is that if a team scores 33 points in a game, and they are on your week, you would win that week, or possibly a rolling accumulation.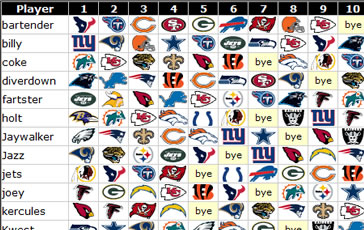 The Grid ends up looking like this. You will notice there are also bye weeks for each player throughout the contest. This must be done in order to allow for the weeks when certain teams are not playing.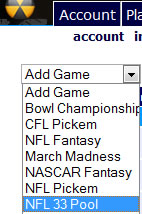 To add the game, you go to your manager console, and select it from the ACCOUNT menu using the drop down on the left.
Options
There are not many options, but those that are look like this. You will need to setup the players who will be in the grid, some of the controls, then you can randomize the grid.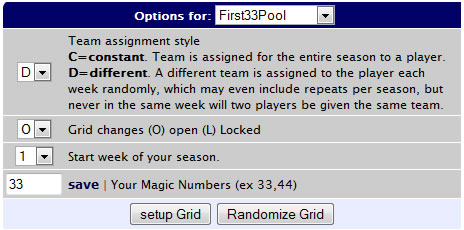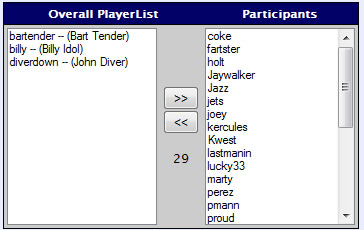 This is a screen shot of where you select your players for your grid.